Due to Woody's injury (ok really just because we love movies) Woody and I have gotten around to watching some good movies lately.
The first new one we watched was
The Princess and the Frog
Woody had already seen this one, he saw it in theaters with his family while I was at school (what a weinee). BUT I absolutely LOVED this movie. It was so cute and just like the old Disney movies. The music was tons of fun, the characters were cute and funny and overall a great movie! That I will definitely buy... eventually. Side note, the villain was super scary and I think I am now forever afraid of shadows.
The Second movie was
Planet 51
This movie was cute and I did enjoy while watching it. However, I would not say that it is a must buy or must see. But, if you want to watch it and are in the mood I'd say go for it! It was another cute movie. And the good thing about this one is no scary villains :)
The third new movie that we have recently seen is
Old Dogs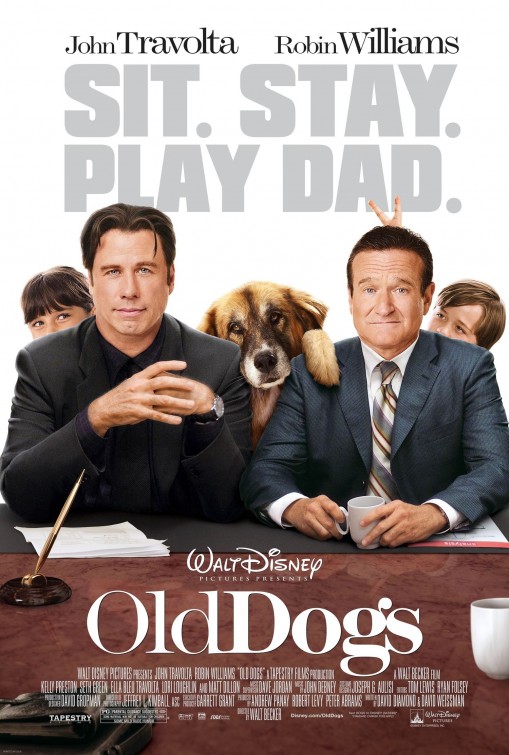 This one I actually thought was pretty funny. I really like Robin Williams and think he was just as funny as ever. I remember liking it while watching it, but now as I try to think about it I can't remember if it had any crude parts ... which I'm guessing is a good sign! Again, not one I would have on my to buy list, but I would for sure watch again it had some good laughs.
Woody and I have a slight obsession with funfetti cake. It all started with Woody loving it and then getting me into it (like most things :)) BUT when we were dating we used to always make a funfetti cake after a long night of homework, it heals the soul. And we have carried the tradition into our married life, we actually got a lot of cake mixes from the showers and wedding so we've been lucky to enjoy our cake without having to buy it. When my mom (she's precious) sent up woody's care package she included a funfetti sugar cookie mix. I was kind of excited about this it combines the old love with a little pazaaz. So we tried it on Sunday night as our dessert and oh my heck they're delicious!! The cookies were good on Sunday but on Monday they were even better as they got more moist (I believe from the frosting) They are addicting, heavenly, and death to my diet but I love them!
Woody and I have moved on from Tennis Shoes Amongst the Nephites (which we highly recommend) to Harry Potter. We are now both currently listening to Harry Potter and the Half Blood Prince (#6)
I am just in love with Harry Potter, and especially this book. Seriously I'm addicted. This book is sooo interesting with all the background information it provides.. I could go on for hours that's how devoted I am :) BUt I have been reminded that the books are a bajillion times better than the movies. To all that are Harry Potter fans it is my suggestion to go back and reread the books. They're great!! And you'll have fun rembering everything that isn't in the movies.